Uno coma tres metros /


One point three meters
Video monocanal
Single channel video

2020
He estado registrando cámaras de vigilancia durante algunos años, cámaras que circulan libremente en la red, en streaming y a tiempo real. He estado viendo el exterior por medio de una pantalla, como si anticipadamente hubiera sabido de nuestro actual confinamiento. He capturado en innumerables ocaciones las mismas imágenes sin a veces recordarlo. Me he sentado a mirar por decenas de horas paisajes con glitch o atardeceres intermitentes, anchos de banda insuficientes e imágenes pixeladas en donde jamás –al menos mientras las miro– ha ocurrido algo concreto. Con el tiempo se ha creado un archivo inmenso de cambios sutiles, de centímetros avanzados, de estaciones que se derriten y otras que se congelan. Ha pasado el tiempo, y con el registro prolongado ha aparecido el cambio, ese que buscaba cada vez que me sentaba a observar esperando que algo sucediera. Esta video-instalación es un proyecto siempre en progreso que tiene como finalidad la recopilación del paso del tiempo, replanteando la noción de distancia entre el observador y lo observado y problematizando la percepción del cambio que implica el transcurrir de los segundos, minutos y horas durante el año actual. Un 2020 que desde ya se pronostica como el año del cambio.

J.
30 de marzo de 2020.
I have been recording surveillance cameras for some years, cameras that circulate freely on the network, in streaming and in real time. I have been watching the outside through a screen, as if I knew in advance about our current confinement. I have captured on countless occasions the same images without sometimes remembering it. I have sat and watched for tens of hours landscapes with glitches or intermittent sunsets, insufficient bandwidths and pixelated images where never -at least while looking at them- something concrete has happened. Over time, an immense archive of subtle changes, advanced centimeters, melting seasons, and freezing seasons has been created. Time has passed, and with the prolonged recording the change has appeared, the one I was looking for every time I sat down to observe waiting for something to happen. This video-installation is a project always in progress that has as its purpose the compilation of the passage of time, rethinking the notion of distance between the observer and the observed and problematizing the perception of change that implies the passing of seconds, minutes and hours during the current year. A 2020 that is already predicted as the year of change.
J.
30 of March of 2020.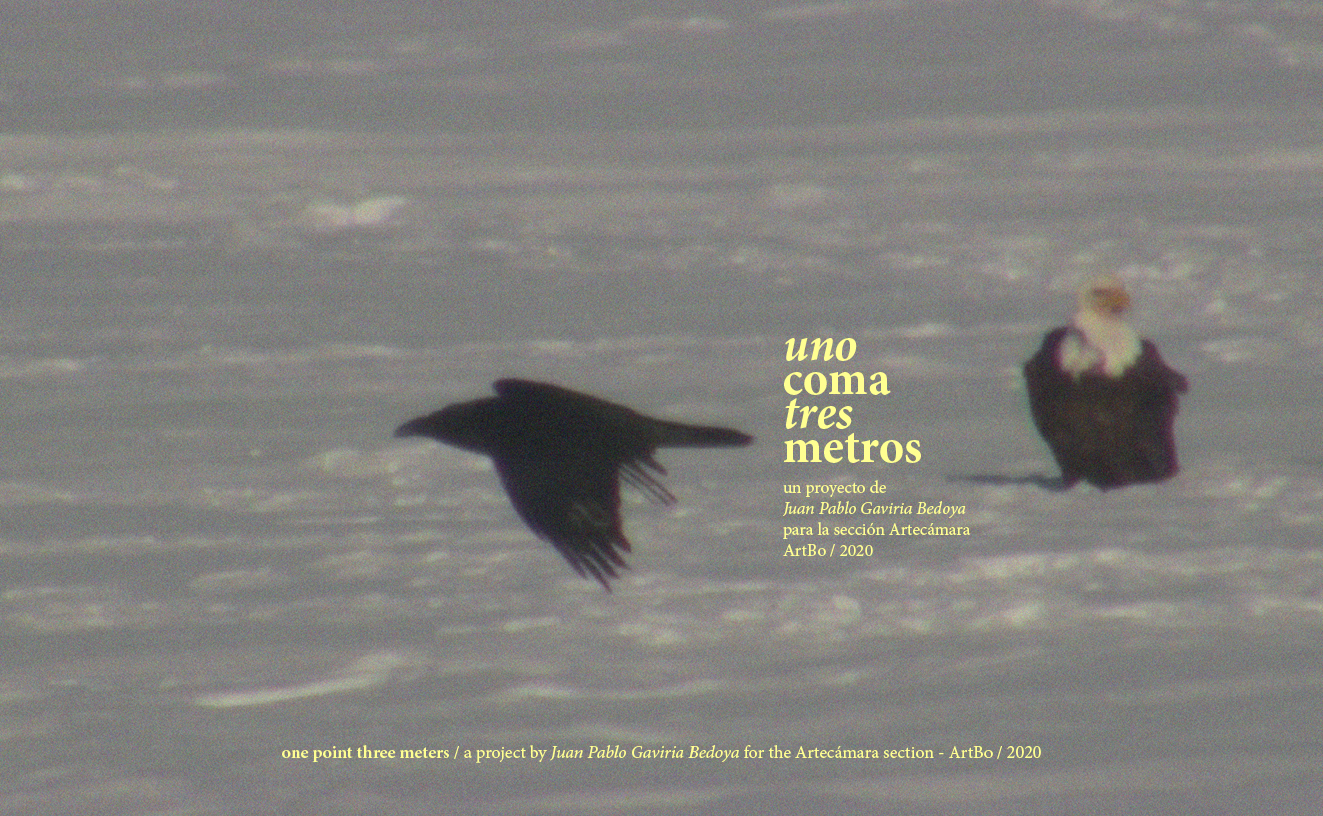 01.