︎ 04.2022
Time to time
Group exhibition

LAGE EGAL
Graifswalderstr. 34
Berlin
︎ 02.2022
Fluid Grounds
Group exhibition

a&o Kunsthalle
Branderburger Str. 2
Lepizig

︎ 10.2021
An evening with S4NTP
October 2021

Medienhaus-Room Aula
Grunewaldstraße 2-5
Berlin
︎ 07.2021
ACUD MACHT NEU presents Another Matter a group exhibition coming out of explorations of UdK Class Experimental Film and Media Art together with Society for Nontrivial Pursuits from July 16 to July 17, 2021.
ACUD MACHT NEU
︎ 06.2021

A radio show featuring sonic miniatures create during the Covid 19 pandemic in the spring of 2021 collected by art students at U Andes in Bogota Colombia and UdK in Berlin
https://archipel.community/
︎ 03.2021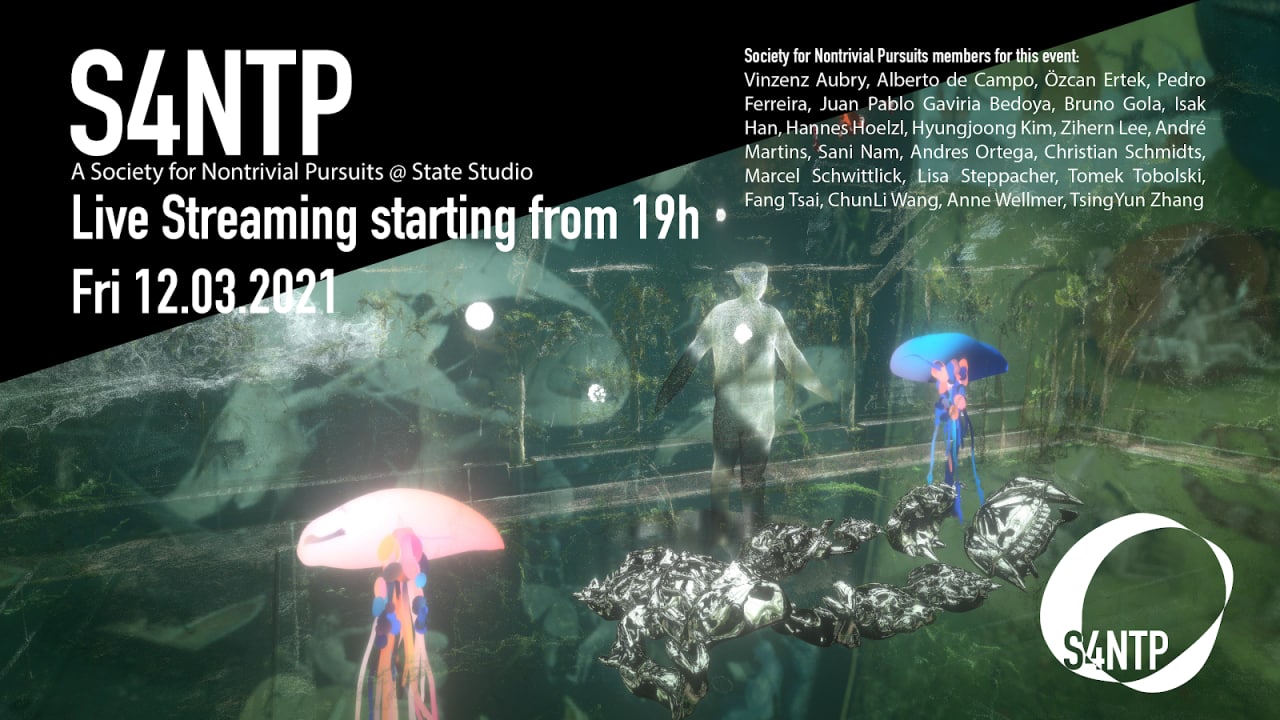 S4NTP
Society for Nontrivil Pursuits
@Statestudio
Berlin - Germany
Selección Artecámara 2020 / Feria internacional de arte de Bogotá
︎Artecámara 2020 Selection / Bogotá International Art Fair
Artbo
︎ 06.2020

Solidificación / Texto y lectura performática.
︎ Solidification / Text and performatic reading.
Hybrid Plattform
︎ 05.2020

Catálogo del programa del 33º Festival Europeo de Artes Medíaticas.
︎ The catalogue of the programme of the 33rd European Media Art Festival.