Procesos en progreso
Ongoing process
︎ 07.2022
Introducción performativa de "Entre trópicos y afectos" e "Incisivos", dos proyectos en intersección que se presentarán en el Rundgang de la
UdK
este fin de semana. Gracias especiales a Dawooni Park por prestarme su encantadora presencia, y a Sarah Grünewald por aportar su potente voz.
Pronto le estaré agradeciendo a más personas.
Performative introduction of Between tropics and affects and Incisors, two intersecting projects that will be presented at the Rundgang of UdK this weekend. Special thanks to Dawooni Park for lending me her charming presence, and to Sarah Grünewald for bringing her powerful voice.
I will be thanking more people soon.
Procesos en progreso
Ongoing process
︎ 07.2022

Incisors
2022

︎ 07.2022
A Square in the Space Thinks
Group piece
Pharaz Azimi
Lukas Esser
Hara Shin
Juan Pablo Gaviria Bedoya
Associazione Culturale
CLANDESTINA
Viale Filarete 115
Roma
Procesos en progreso
Ongoing process
︎ 05.2022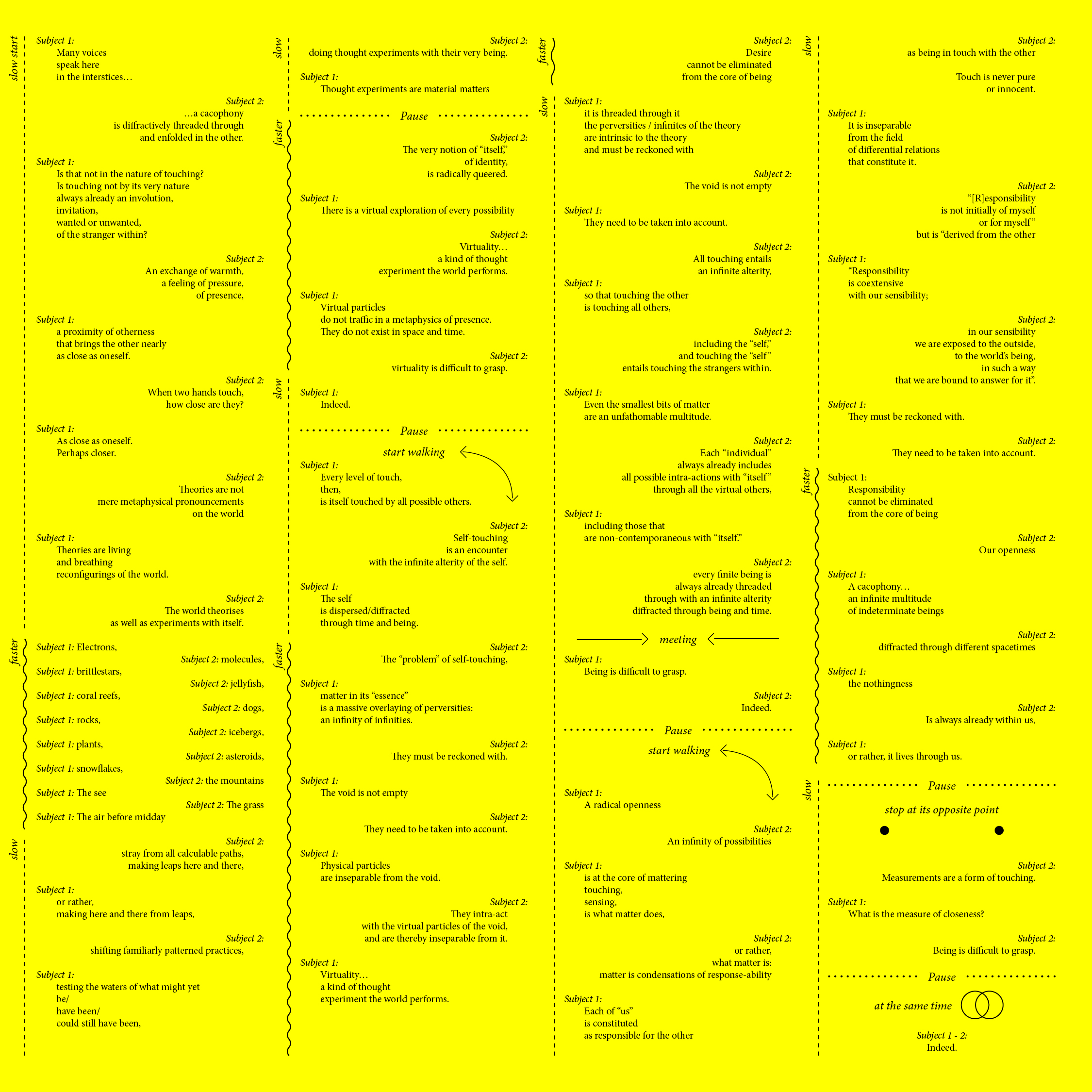 Subtractions in an attempt to lure us into the possibilities of engaging the power of the imagination in its materiality.

Text placement exercise:
"On Touching – The Inhuman That Therefore I Am" (Karen Barad)

By

Lukas Esser

and Juan Pablo Gaviria Bedoya
Ejercicios de reconocimiento N.1
Durante el 2020 mantuve esta hoja de papel en mi ventana. Las restricciones del confinamiento incrementaron mis cuestionamientos sobre las condiciones emocionales de la situación, y en una circunstancia de encierro, creí posible la interacción con el exterior desde la exploración de las membranas transparentes de mi hogar. Nunca llegó una respuesta, y así como mi espera, el papel quedó marcado con el paso del tiempo y el deterioro que genera cualquier exposición prolongada. Este gesto con el lenguaje fue el inicio de un proceso de investigación acerca de la comprensión del tiempo desde la experiencia de la observación y su contraste con la forma en que comprendo y defino el tiempo al que siempre me expuse, un tiempo distinto que exige la acción del cuerpo y al cual he llamado tiempo tropical.
Recognition exercises N.1
During 2020 I kept this sheet of paper in my window. The restrictions of confinement increased my questioning of the emotional conditions of the situation, and in a circumstance of confinement, I believed possible interaction with the outside from the exploration of the transparent membranes of my home. An answer never came, and like my waiting, the paper was marked with the passage of time and the damage that any prolonged exposure generates. This gesture with language was the beginning of a research process about the understanding of time from the experience of observation and its contrast with the way in which I understand and define the time to which I have always exposed myself, a different time that demands the action of the body and which I have called tropical time.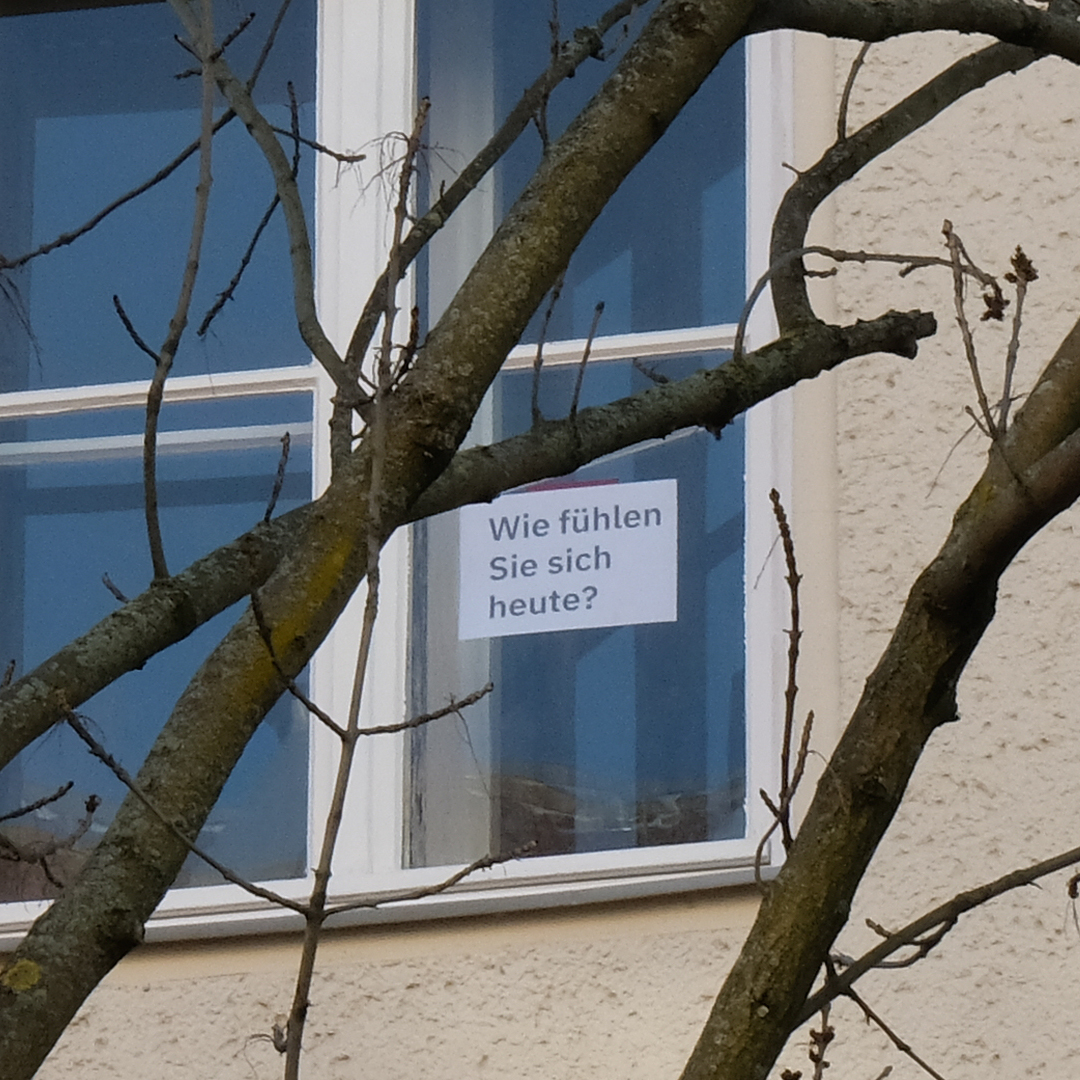 Abril 13 del 2020 /
April 13, 2020
Abril 13 del 2021 /
April 13, 2021
Time to time

Group exhibition
LAGE EGAL
Graifswalderstr. 34
Berlin
︎ 04.2022
Time to time
Group exhibition

LAGE EGAL
Graifswalderstr. 34
Berlin
Procesos en progreso
Ongoing process
Dispositivos de conversación en desfase de espacio
Space offset conversation devices
︎ 02.2022
︎ 02.2022
Fluid Grounds
Group exhibition

a&o Kunsthalle
Branderburger Str. 2
Lepizig
12.01.2022
Diciembre, la cuarta ola.
December, the fourth wave.
Frente a paisajes escandalosos (término que encontré en una lectura de Brigitte B.) y la consecuencia del trópico en la percepción del tiempo.–Textos sin escribir–
Que emoción y que flojera.
Desplazamientos y falta de concentración.
Y el ritmo es el temblor del tiempo humano.
dijo J. Cárdenas al final de elástico de sombra.
Estuve en Malamaña y vi bailar a mi pareja y mis amigos. Intenté describir la importancia de la distancia a gritos, detrás de letras salseras. Me hice 3 pruebas de COVID en 8 días. Me traje el arco y la lira de Octavio Paz: "tú eres aquello otro"
.… yo te doy si tienes la razón... Ray Barretto en voz de K,AM,H y S a unísono y con sudor a 10 metros bajo el nivel de la carrera cuarta.
In front of scandalous landscapes (a term I found in a reading by Brigitte B.) and the consequence of the tropic in the perception of time.
–Texts without writing–
What a thrill and what a laziness.
Displacements and lack of concentration.
And rhythm is the tremor of human time.
said J. Cárdenas at the end of Elástico de sombra.
I was in Malamaña and saw my partner and my friends dancing. I tried to describe the importance of distance in shouts, behind salsa lyrics. I took 3 COVID tests in 8 days. I brought Octavio Paz's "El arco y la lira": "you are that other one".
...Yo te doy si tienes la razón... Ray Barretto in the voice of K,AM,H and S in unison and with sweat at 10 meters below the level of the fourth street.
Presentation in
An evening with S4NTP - October performance streaming 2021

Dawoon Park
Juan Pablo Gaviria Bedoya
Orlando Helfer Rabaça
Tsingyun Zhang
–The leaves cross the window frames like birds, or fish. During the last sunny days that autumn brings,
things fall or sink–
Verano 2021 - desarrollo de instrumentos sonoros basados en la interacción con la intensidad de la luz.
Proyecto en progreso que se lleva acabo de forma colaborativa con
Orlando Helfer.

Summer 2021 - development of sound instruments based on the interaction with light intensity.
Project in progress in collaboration with Orlando Helfer.
00.
at 83 kilometers per hour, the closer things get, the more diffuse they become. The distance and the details,
paradoxes.
¿Cómo te sientes hoy?
Un año de cuestionamientos.
how are you feeling today?
A year of asking questions.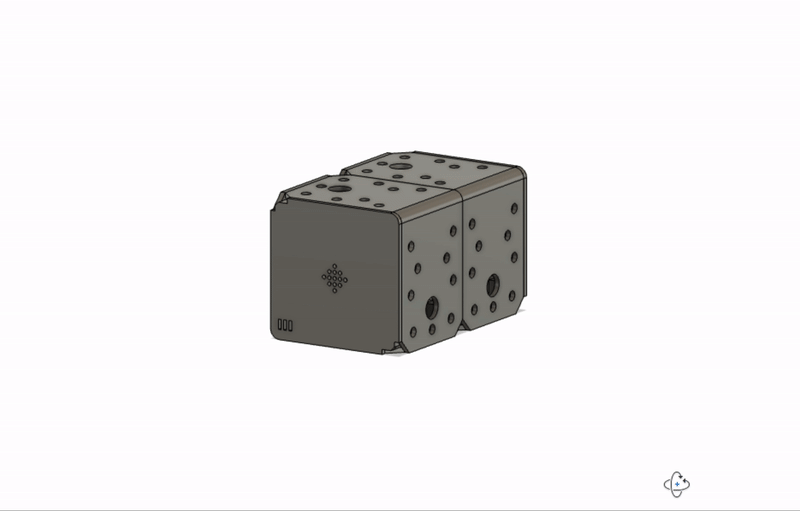 01.
Diseño de prototipo: Aparato de envío de sonido por medio de la modulación de Luz amplificada por emisión de radiación estimulada - (LASER)
Prototype design: Sound transmitting by means of light modulation amplified by emission of stimulated radiation (LASER).
Una fricción que no detiene /
Friction that doesn't stop

Proyecto en progreso
/
on going project